Jewelove, the platinum-only e-com brand, rides high on customization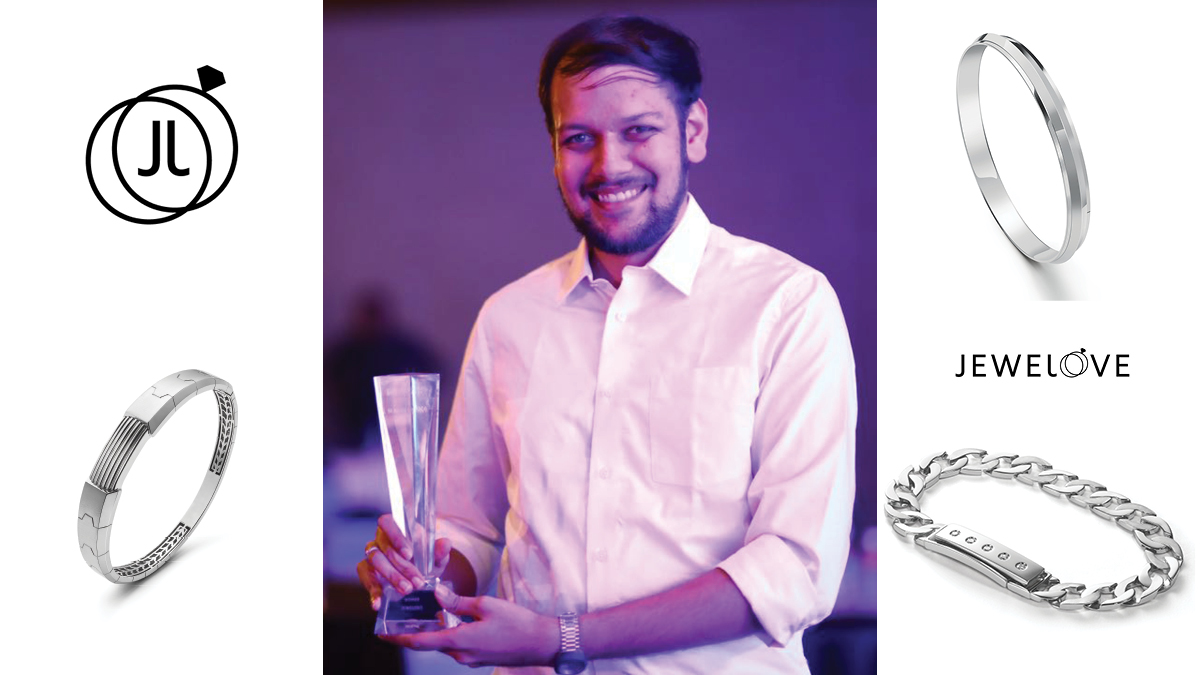 It is a no-brainer that inventory of any jewellery brand consists of different categories. The more varied the options are, the better each category performs. This is also reflected in jewellery showcased online. But the scope of growth rises exponentially when you discover an Indian e-com platform specializing in platinum jewellery only.
Yes, we are talking about Jewelove, the brand that started with the vision of IIT-Kanpur alumnus Sambhav Karnawat. It is the clear distinction in grandeur of platinum that had enticed Karnawat to wear platinum over any other precious metal and start Jewelove. "I could sense a rising demand for platinum jewellery among the youth. Strengthened by personal choices, I started the e-com and retail wings for fine platinum jewellery," said Karnawat, the founder and CEO of Jewelove, who hails from a family of jewellery wholesalers in Jaipur, Rajasthan.
Jewelove started in 2009 in Jaipur and has went on to hold the largest variety of platinum jewellery available across any e-com platform in India, adds Karnawat. Besides readymade items, one of the strongholds of Jewelove is its customization services, in which the brand's designers can create bespoke jewellery nearly identical to the ideas shared by customers from the scratch. This has helped the brand expand its customer base from Rajasthan to faraway Indian states such as Jammu, Mizoram, Bihar and even across borders such as Europe, The UK, US and The UAE.
Over the time, there has been a steady increase in the orders for customization with Jewelove's team fulfilling queries for design and gemstone altercations equally well. "We don't put a cap on the steps needed to create the products our customers dream of. In five years' time, we want to be the go-to destination of every platinum jewellery lover," he said about the brand that has its only showroom in Jaipur for physical purchase. Attraction towards platinum has increased across ages, but the demand is particularly strong from young couples, maintains Karnawat, which will accelerate the brand's progress towards its goal.
Written by Shubham Dasgupta
RJ Exclusive