Malabar Gold and Diamonds recreates real-life love stories with #EverAfter campaign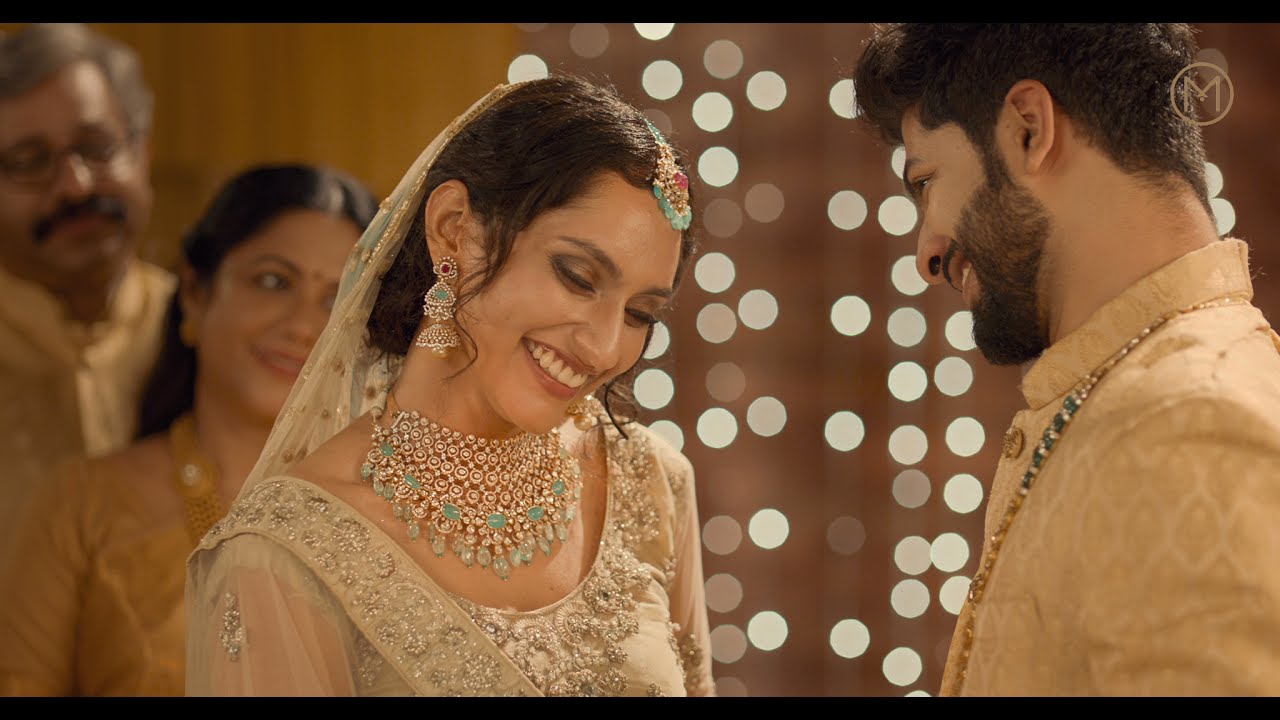 Marriage is undoubtedly one of the most happening affairs of our lives. No matter how princely we feel of ourselves on the D-day, there are 'n' number of situations that two souls find each other in to even graduate to the altar. What matters is the promise to be beside each other ever after. Simply put, the #EverAfter campaign by Malabar Gold and Diamonds is winning hearts now.
First things first. The main commercial starts with a notification that it is based on real-life stories. The first instance shows a girl and a boy bump into each other at a wedding venue. This sparks love at first sight. The video proceeds to a tiring, official setup where two colleagues working overtime find solace in each other. The third instance is perhaps the most underrated topics ever considered in case of romantic discussions, i.e. arranged marriage.
Here, we see that the man and the woman try to scoot down the air of discomfort, just when curious, mischievous kids in the house try to sneak a peek at the chemistry brewing. Their presence helps the two break the ice and begin the bond. As pointed out, the first story is based on the experience of Mr and MrsKurlekar. Similarly, the brand made a cinematic depiction of the experiences of Mr and MrsHugar, and Mr and Mrs Shah with the second and third storylines respectively.
An effective strategy employed by the brand was customer retargeting with the same comment. The first commercial, which has received over 830K views on YouTube and over 4.8 lakh views on Instagram since its launch on November 30, briefly mentions real-life couples. Thereafter, the brand made three separate videos of the storylines, acquainting followers with the respective couples.
This has garnered an average of 3.3K views on these individual videos. Retargeting the customers with the backdrop of each real-life couple separated the campaign from every other scripted counterpart, thus helping the target audience relate to the stories effortlessly.
The main purpose of the campaign is to enhance the acceptability of wedding bands as expressions of love, affection and commitment, a trend that is growing among millennials and youth, feels Ahammed MP, Chairman, Malabar Gold and Diamonds. "The campaign essentially targets young men and women who are about to get married. The response has been encouraging. The demand and customer queries for wedding bands have been witnessing a steady growth across all our showrooms," he said.
Written by Shubham Dasgupta
RJ Exclusive