Kundan Gold Refinery Enters Into Jewellery Segment by Investing Rs 60 Crore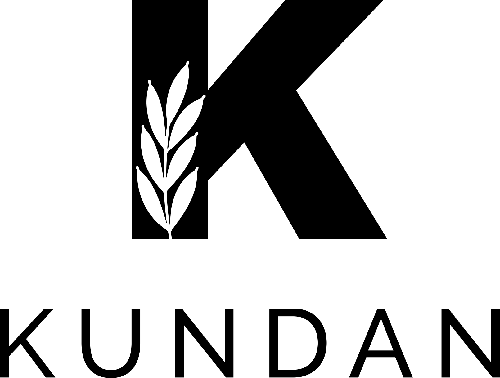 Kundan Gold Refinery, one of the largest private gold refineries in India is expanding and entering into an affordable gold jewellery segment by launching its new brand 'Zeya by Kundan' in collaboration with Swarovski®. The Company has invested a sum of Rs 60 crore in its current expansion and plans to invest more in the same.
'Zeya by Kundan' will be first of its kind hand-crafted gold jewellery adorned with cubic Zirconia from Swarovski®. Swarovski® is renowned for precision-cut crystal and being the first company to cut Zirconia that was as brilliant as a diamond, an exclusively cut by Swarovski in Austria with the country's high social and environmental manufacturing standards. The jewellery range includes pendants, rings for men and women, pendants, earrings, nose pins, couple bands and Kids collection in 14k, 18k and 22k with pricing starts from INR 2,000 onwards.
Mr. Vidit Garg, Director, Kundan Group said, "We are glad to progress towards this major expansion in our business. This is a major milestone for us. We have been committed to providing best-in-class products and services to our customers and with the launch of Zeya, we are aiming a newer segment of audience which is young and versatile. We are also launching a new refinery near Delhi with the latest well-equipped and advanced technology refinery machines which will be in operation by the end of the year. "
Zeya has been designed by highly trained professionals and designers for connoisseurs with modern taste and outlook. The designs are chic, stylish and envisaged for everyday wear. We have a wide range of bespoke designs with an extensive range of collections with aspirational designs such as forget me not, Divine, Senor, Garden, Aurum, Swirl and so on with gold jewellery adorned with Zirconia from Swarovski®. Swarovski Zirconia has been known as the most precisely cut Zirconia in the market available in a wide variety of exquisite shapes, sizes and colours. It lends poise and glamour to the handcrafted artistic pieces.
Mr. Garg further added, "Our core priority is to bring the fine purity gold jewellery along with premium packaging for end customers across the world. With Zeya's modern designs while keeping the traditional flavour alive, we hope to touch a chord with our audience and cater to all their fashion needs".
Staying true to its name 'Zeya' which means success, the collection is born out of heritage and values of the company and yet carries a modern look in its designs. Zeya offers affordable jewellery with minimum making charges and assures the highest quality among others.
Kundan is a hallmark name in Gold refinery and export known for its quality and product assurance. Kundan Group is an ISO 9001: 2008 certified company, also awarded as the 'Four-Star Export house' by the Government of India. Kundan with Swarovski has come together to create the best of its kind jewellery crafted as per public's taste while being the most affordable across their category.
Courtesy: APN News, Photo credits: Kundan Refinery