Time to switch to value-creation business model from tax-creation business model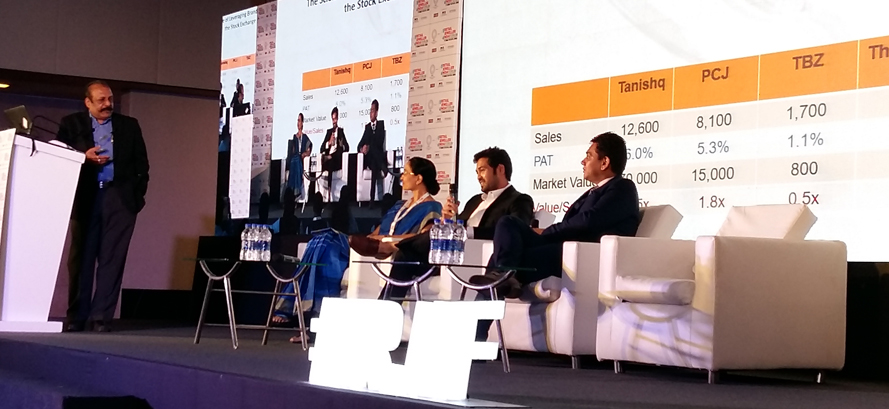 In an insightful and engrossing panel discussion titled the Science of Leveraging Brand value on the NSE SME platform, the panellists gave thumbs up to raising equity from SME board.
"Tanishq inspired us to expand our operations and become organised. We had various apprehensions. But, we decided to give the opportunity to our wells-shares to be a part of our business. After the listing, the consumer trust has gone up," said Vikas Kataria, chairman and MD, D P Abhushan Ltd.
"Promoters usually have apprehensions that they will lose control if the company gets listed. Trade secrets have to  be divulged. Compliance will increase. But compliance happens on bank lending as well. However, listing always adds to the credibility and transparency in dealing," said Rachna Bhusari, Head-SME, NSE.
"Listing is about mind-set. You can take the value creation to a different level. Equity market will offer you the runway to scale higher. Equity market is the best asset class in the market. You have to transform from tax-creation model to wealth creation model," said Gaurav Jain, director, Hem Securities.
"Credibility and trust have a multiplier effect once the company get listed," said Sanjeev Agarwal, CEO, Gitanjali Exports, the moderator of the discussion.