No immediate change for UAE's gold shoppers on VAT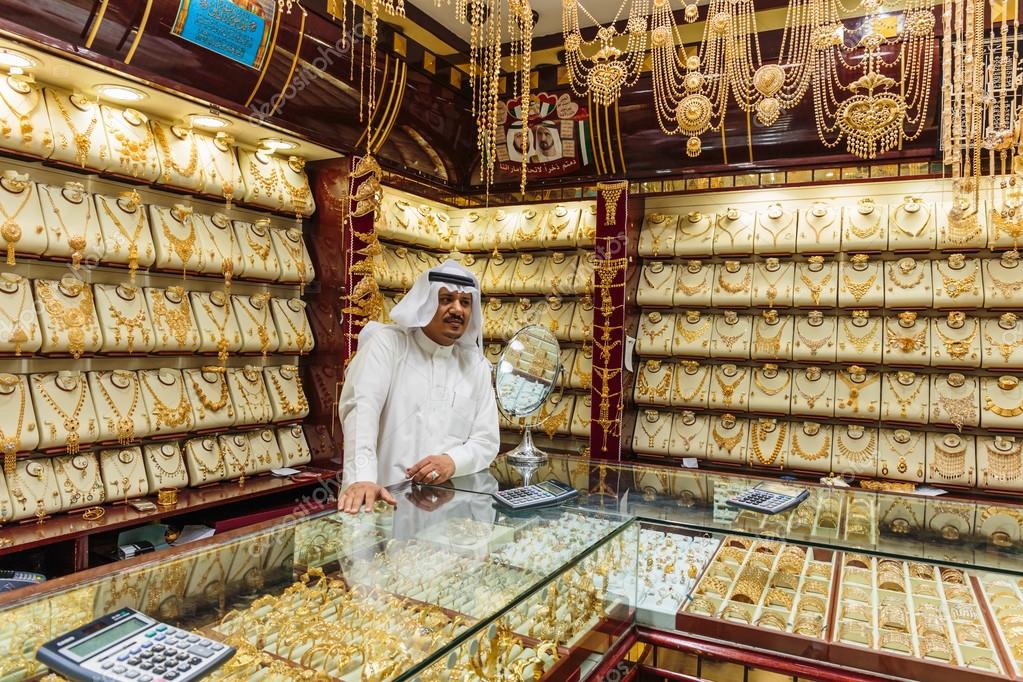 For the UAE's legion of gold shoppers, there's only one thing worth knowing — will the changes on VAT mean lower prices at the showroom? Not immediately is what retailers have to say.
"The announcement will not have any direct impact on the retail consumer," said Joy Alukkas, chairman of the jewellery network that bears his name. "There is no tangible benefit for shoppers on account of this.
"I feel in the long run if the VAT privilege on wholesale transactions gets extended to other categories in the jewellery industry, consumers will stand to benefit."
The UAE Cabinet announced late on Tuesday that the Government was withdrawing the VAT on all precious metal transactions made at the wholesale and investment levels.
Immediately after the announcement became public, phone lines at jewellery shops across the UAE were buzzing, with consumers wanting to know whether the VAT change applies to retail prices as well. Retailers were quick to set the record straight and inform consumers that for now, the rollback of VAT on wholesale will not be mirrored in showroom prices.
Going forward, retailers could pass on any cost benefits they extract from wholesalers onto shoppers. But it is way too early to say how this plays out, retailers add.
"Until a directive is issued by the Government, the gold and jewellery trade will maintain status quo on VAT transactions," said Cyriac Varghese, General Manager of Sky Jewellery. "We will maintain the same process with our wholesale suppliers and featuring the VAT proviso, and once things are clear, they can go back to invoicing the way they did before January 1, 2018.
"As retailers, our efforts will continue to remove or lessen the psychological impact VAT has had on shopper sentiments. While strictly complying with the regulations, we have to double efforts to bring back customers. Every retailer will need to put in extra thoughts on how they want to do this."
On Wednesday, 22K gold in Dubai was pegged at Dh149 a gram and Dh158.5 for 24K. International bullion prices have been fluid since the start of the year, going through a round of gains whenever dollar has shed some momentum.
But the Cabinet decision to rollback VAT in wholesale could have benefits for smaller jewellery retailers. It will remove the additional paperwork that had to be created to be in compliance with VAT regulations. In the jewellery trade, these deals involve manufacturers, bullion suppliers, wholesale jewellery providers and goldsmiths.
Going forward, a retailer's dealings with these service providers become exempt from VAT. And frees up the processes to what they were as of December 31, 2017. And comes with its own cost benefits too.
According to T.S. Kalyanaraman, Chairman and Managing Director of Kalyan Jewellers, "The VAT rollback will surely make the wholesale jewellery sector in the UAE more competitive. However, as the VAT rule for retail jewellery remains unchanged, we are hopeful some amendment will be introduced in the near future to benefit consumers."
Retailers suggest they will need to keep pushing ahead with campaigns that can convince shoppers to make a return. Most of the big names have been running promotions that address the VAT concerns directly, such as recompensing shoppers on VAT charges when they buy diamond jewellery.
For the "Akshaya Trithiya" campaigns last month, retailers offered Mercs, raffles involving kilos of gold takeaways and much more. These did manage to pull in a bit of traffic to the stores for a few days. But either side of these one-off promotions, not much of retail activity is happening in the jewellery trade.
The fact is that retailers will need to do a lot more convincing to win back their shoppers. The upcoming Eid and summer promotions will give them another round of opportunity. It is the best they can hope under the circumstances, retailers add.
What changes with the VAT rollback on gold and diamonds
All wholesale and investment driven transactions involving precious metals will be exempt from VAT. Earlier, bullion bars and loose diamond stones were given zero rated status under VAT.
The gold and jewellery trade had approached the Government to consider having VAT at the retail level only on the manufactured/design portion of a piece of gold or diamond jewellery. In a standard gold jewellery piece, this would be about 10 per cent and in diamond pieces, about 15 per cent. Currently, VAT is charged on the entire piece of jewellery. Retailers believe if VAT is excluded on the weight of gold in a jewellery set, it would revive shopper interest.
As of now, the UAE Government has retained the status quo on VAT across all retail transactions involving jewellery.
Courtesy: Gulf news/ Image: Observer