High import duty threatens jobs in gold jewellery sector in Rajasthan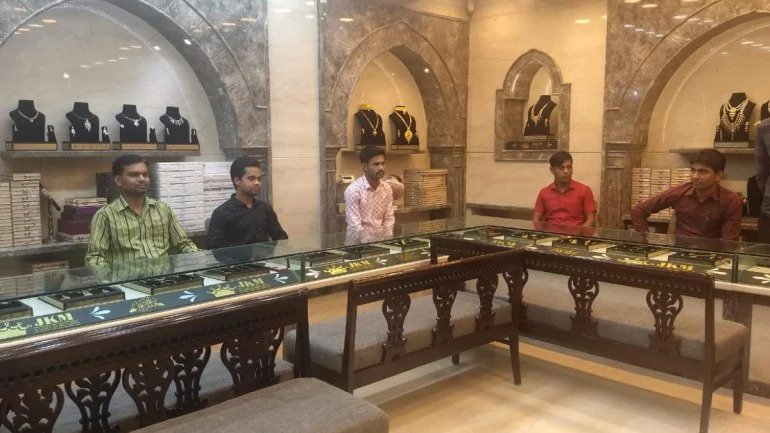 Gold and gems jewellery sector in Rajasthan has been facing a severe slump. India Today TV visited the old Jaipur city to find out the situation of artisans, how they had been coping with the slowdown in the jewellery sector which has caused a steep fall in demand.
The artisans India Today TV met with mentioned that the business of gold jewellery has gone down by 75 per cent, which has impacted employment in the sector adversely.
"The sentiments are low as gold prices are governed by demand and supply system as well apart from international factor. But in India, people are not coming to buy gold jewellery because they know, this is the costliest in the world," Ajay Kala, Secretary, Jaipur Chamber of Commerce & Industry, told India Today TV.
Ajay Kala said that the industry had been expecting some kind of relief in the Union budget, but they were disappointed.
"We were expecting that the government would cut down the import duty to 6 per cent. But the minister announced two and a half per cent increase. So, that became 12 and a half per cent and then, along with an additional 3 per cent GST. It is almost 15.5 per cent higher than anywhere in the world," Ajay Kala said.
The artisans, who are in the business of Kundan, Meena and gold jewellery in Jaipur, wanted the government to take certain policy measures to help improve the situation and claimed that if the situation in the jewellery sector continued like this, several people in the industry may have to opt-out of the business.
"We were primarily expecting relief in the gold import duty. That was one area. Another was IGST, which is levied on the goods we send to the exhibitions all over the world. Even if we don't sell any goods, we still have to pay 3 per cent IGST. We don't get back the money," Kala said
"Without selling a piece, we have to pay GST," he added.
Courtesy: