SGL conducts product training course, in UAE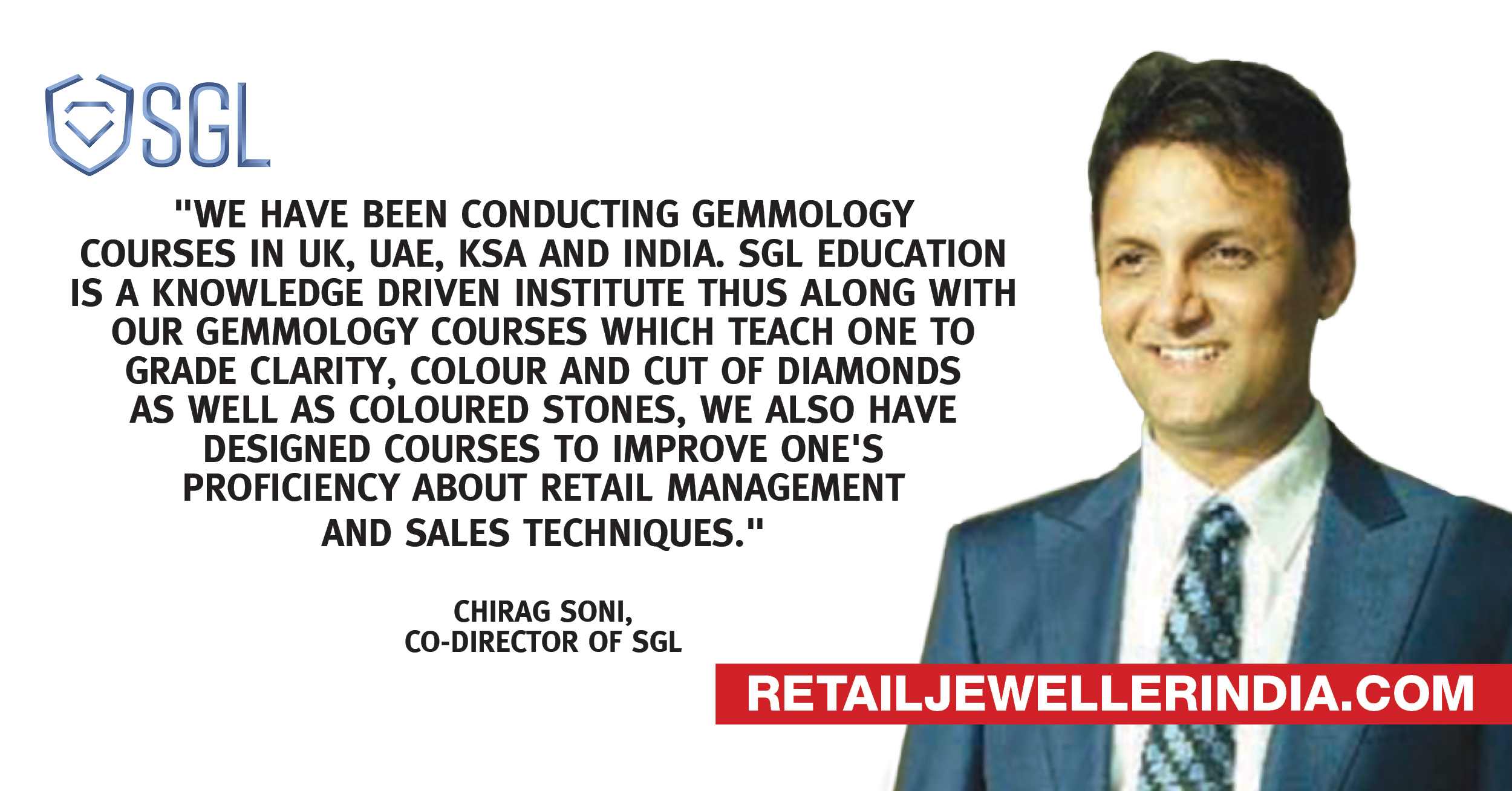 SGL organised an interactive training session for the Dubai Duty Free. It was a joint initiative taken by SGL and Jawhara. The training was conducted by Mr. Chirag Soni ,director SGL and Mr. Tamjid Abdullah ,director Jawhara, it was comprehensive session which was developed by SGL education. The session imparted knowledge and training on different aspects of diamond grading, 4C's, lab-grown diamonds and the identification techniques along with constructive sales tactics to achieve better sales.
SGL aims to conduct practical knowledge steered sessions which talk about the on-going requirements and synopsis of the gems and jewellery industry. SGL offers unique set-of gemmological courses to professionals, enthusiasts and connoisseurs.
Mr Chirag Soni, co-director of SGL said : "We have been conducting gemmology courses in UK, UAE, KSA and India. SGL education is a knowledge driven institute thus along with our gemmology courses which teach one to grade clarity, colour and cut of diamonds as well as coloured stones, we also have designed courses to improve one's proficiency about retail management and sales techniques."
Courtesy: Retail Jeweller India News Service