Jewellery stores open, but business yet to glitter in Kolkata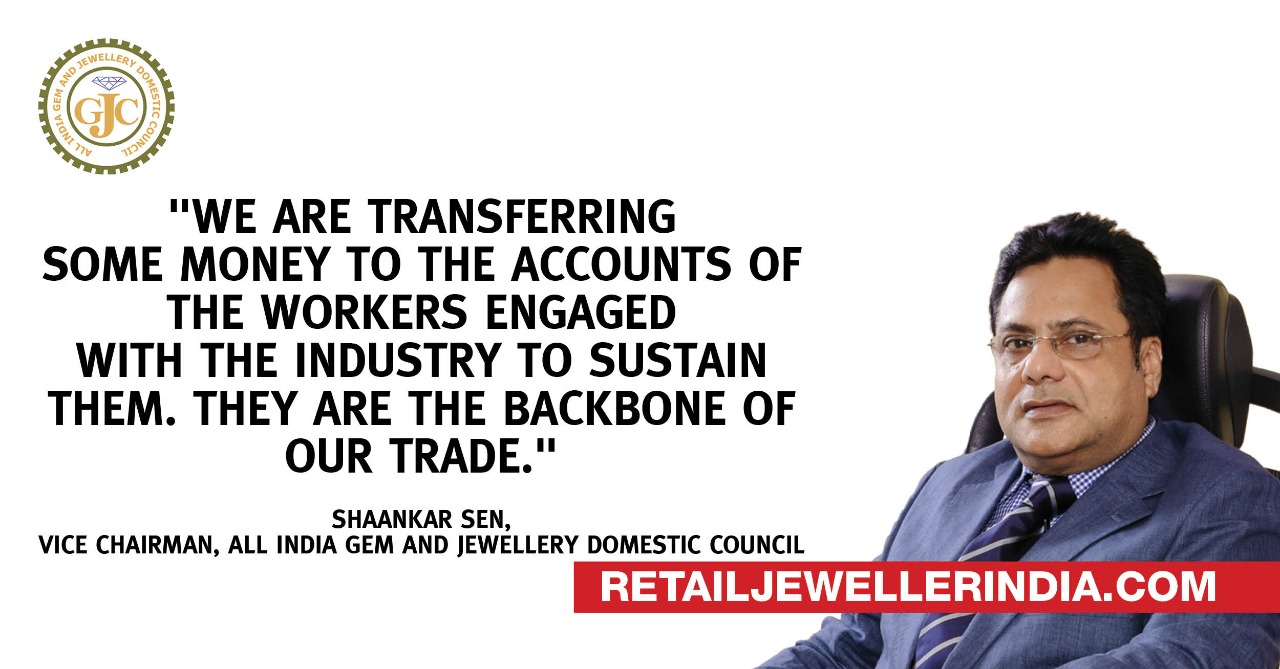 The brightly lit neon signboards of jewellery stores across the city have flickered to life, rekindling hope of a rebound in business for lakhs of skilled and unskilled workers after 10 weeks of complete lockdown.
According to the All India Gem and Jewellery Domestic Council, almost 90% of the showrooms and stores located in different pockets of the city have reopened. The workshops, however, will start production after a few days as most jewellers have unsold stock that they had procured for the marriage season and Akshay Trithiya.
"The sales have been very low as purchasing gold is nowhere nowhere on the priority list of people currently," said Sourabh Dutta of Dutta & Company jewellers on BB Ganguly Street. "What we are expecting is for people to exchange their old pieces for new one or repairs that will at least kickstart the business," he added.
According to the Council, retailers across the city sell close to 40 tonnes of gold every month, but due to the coronavirus outbreak, almost 70% of the business is lost. "The industry is now eyeing the festive season to salvage some of the losses due to the virus and the subsequent lockdown. We are hoping the sale of gold picks up before Dhanteras and Diwali later this year," said Prakash Duggar of Shubh Jewellers in Burra bazar.
According to rough estimates, close to 25 lakh people in the state are directly or indirectly associated with the trade. The reopening of the stores offers a ray of hope for revival but those working in the workshops will have to wait a little.
"Even many skilled workers have been forced to look for other means of livelihood due to the prolonged lockdown. If workshops don't open soon, it will be a disaster for lakh of workers," said Bablu Dey, working president of Swarna Shilpa Bachao Forum.
Shankar Sen, the vice-chairman of the West Bengal chapter of the All India gem and Jewellery Domestic Council, said they were transferring some money to the accounts of the workers engaged with the industry to sustain them. "0They are the backbone of our trade," said Sen.
Courtesy: Times of India