Dubai gold prices fall after previous week's rally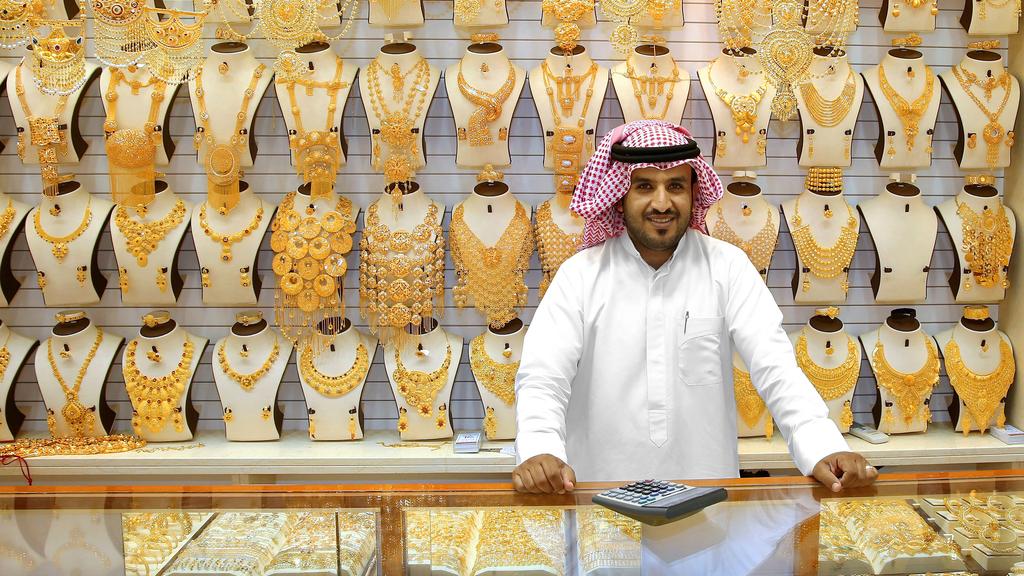 Gold jewellery buyers in the UAE can still score some bargains today (Monday), with the bullion prices dipping slightly following a rally last week.
The price of 24-karat gold stood at Dh157.25 per gram as of 11.30am, nearly D5 cheaper compared to last month's peak of Dh162 per gram, while 22K and 18K retailed at Dh147.74 and Dh120.75 per gram, respectively. Spot gold slipped 0.4 per cent to $1,296.20 an ounce.
According to the latest analysis, gold is still showing signs of weakness and some dips are again likely to happen this week, unless the precious metal manages to move past above $1,302 or $1,305 an ounce.
Gold fell to its lowest price for 2018 on Monday but later bounced back and hit the $1,300-an-ounce level after the US dollar retreated and the minutes from the US Federal Reserve's meeting stoked appetite for safe assets.
Vijay Valecha of Century Financial said that for prices to go up, gold needs to surpass the $1,302 level.
"Gold prices edged higher [last week] as the dollar retreated from 2018 high after minutes of the latest Federal Reserve meeting hinted at a dovish approach to interest rate hikes in the United States," Valecha said.
"In order for prices to move up it should cross and sustain above $1,302 which was the medium term support and is now acting as resistance."
Courtesy: Gulf news/ Image: thenational